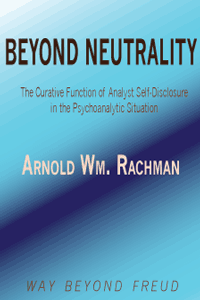 Beyond Neutrality
Please provide your name and email to get free downloads.
Downloaded 177 times since
Excerpt:
Freud's deviations from anonymity and directiveness to analysands clearly counterindicated the recommendations for opacity he so stringently championed in his writings. Freud's actual clinical behavior, it can be argued, gave his analysand's a view of the real Freud, not the transferential Freud. For analyst self-disclosure to serve as a curative function, the analyst must be willing to analyze his/her own functioning without feeling a loss of status, power, and control within the psychoanalytic situation.