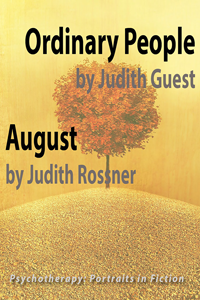 August & Ordinary People
Please provide your name and email to get free downloads.
Downloaded 601 times since
Excerpt:
The excerpts from the novels August and Ordinary People dramatically highlight the work of two therapists. The patients in both cases are adolescents, suicidal, and coming for their first sessions. The therapists differ radically in approach and style. In the selection from August, Dawn meets a female psychoanalyst, Dr. Schinefeld, whose interventions are shaped by attention to abstinence, neutrality, and objectivity. In contrast, Judith Guest's Dr. Berger is informal, personable, and talkative.
Asking which of these two styles indicates the better therapist is like evaluating whether jazz is better than classical music. Successful therapy depends on the elusive fit between therapist and patient. The chemist can predict how two elements will interact, there is no comparable science of human chemistry. (61 pp.)
Our staff has been up all night selecting the best new e-books to share. Will you send us a few bucks to keep the coffee flowing?