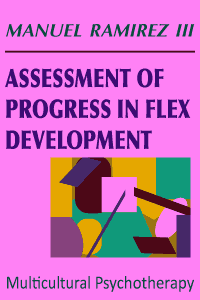 Assessment of Progress in Flex Development
Please provide your name and email to get free downloads.
Downloaded 97 times since
Excerpt:
Once the mismatch phase of multicultural psychotherapy is well underway, the therapist should reassess the client in order to gage the client's progress in the various areas and domains of cultural and cognitive styles and flex development. Client and therapist assessment is multimodal. It involves the use of personality and value inventories, behavioral (verbal and nonverbal) ratings, and the evaluation of the degree of progress made in homework assignments. This chapter reviews both the assessment procedures for clients and therapists and the feedback procedures used with the client after the assessment results have been evaluated.