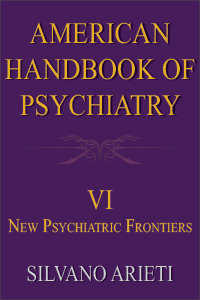 American Handbook of Psychiatry: Volume 6
Publisher: Basic Books, Inc.
Please provide your name and email to get free downloads.
Downloaded 4028 times since
Excerpt:
New Psychiatric Frontiers: "Where do we go from here?" What will psychiatry be in the future? The human being being what he is—subject not only to biological nature but to an environment that is rapidly changing its multiple systems of sym​bols, feelings, and values—predictions are impossible except for the immediate future. For us it will be sufficient to have given an adequate representation of psychiatry in our own time. (2654 pp.)
Our staff has been up all night selecting the best new e-books to share. Will you send us a few bucks to keep the coffee flowing?