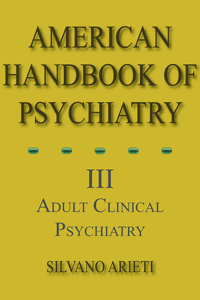 American Handbook of Psychiatry: Volume 3
Publisher: Basic Books, Inc.
Please provide your name and email to get free downloads.
Downloaded 4553 times since
Excerpt:
A compendium of Adult Psychiatry covering
General Concepts about Neuroses and Related Disorders
Specific Neurotic and Character-Disordered Behavior and Syndromes
Syndromes Associated with Action Directed against the Environment
Sexual Behavior and Syndromes
Addictive Behavior and Syndromes
Functional Psychoses and Related Conditions
Unclassified Behavior and Syndromes
(2365 pp.)
Our staff has been up all night selecting the best new e-books to share. Will you send us a few bucks to keep the coffee flowing?