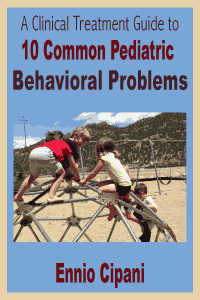 A Clinical Treatment Guide to 10 Common Pediatric Behavioral Problems
Publisher: International Psychotherapy Institute
Please provide your name and email to get free downloads.
Downloaded 15277 times since
Excerpt:
Clinicians serving families are regularly presented with parental complaints about child behavior management problems involving certain settings, daily activities, or time periods. Ten common behavioral pediatric problem areas (bedtime, eating, siblings, etc.) are addressed in this clinical resource. Each treatment package provides a number of parenting tips and suggestions that form the basis of the clinical intervention for that particular problem area. This resource material for clinicians is comprised of behaviorally-based solutions and includes data sheets and handouts for parents. (55 pgs)
Our staff has been up all night selecting the best new e-books to share. Will you send us a few bucks to keep the coffee flowing?