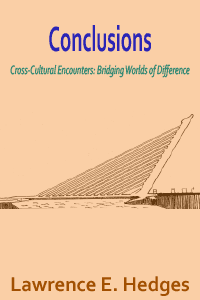 Conclusions: Cross-Cultural Encounters
Please provide your name and email to get free downloads.
Downloaded 129 times since
Excerpt:
We can no longer simply take anyone's stated cultural, ethnic, or sexual orientations or gender identities at face value in life or in psychotherapy. Through cross-cultural encounters we seek to bridge worlds of difference while remaining ever mindful of the personal and cultural biases both participants bring to the relationship.